Peru Tips
So let's talk elevation. I would definitely look at prevention rather than cure and start taking altitude tablets before you go to Macchu Picchu. Seemed to work for my friend and I and even so we still got wierd symptoms such as bleeding nose and even bleeding gums at Cusco and went straight for the oxygen tank in the hotel! That my dears is the best tip I can give you to be able to enjoy your trip!
Cusco is quite interesting we spent a couple of nights there to acclimatize before going to Macchu Picchu. If your trip coincides with a Sunday, definitely recommend traveling from Cusco to the amazing Pisac Market. You can get a taxi there and they will wait whilst you browse and purchase some artisan produce. Lovely hats/bags/scarves/ponchos/everything you can imagine all hand made and just beautiful. Cute children with lambs/alpaca etc who want you to pay to have a photo with them, so much fun, recommend this! We walked to the village square after shopping to find a Sunday outdoors mass happening which was fascinating seeing all the locals in their national dress of brightly coloured ponchos.
To get to Macchu Picchu you will need to get the Peru Rail train to Aguas Calientes unless you decide to do a trek there. We chose the Vistadome option. There are three options varying in price. The one we chose meant you got a snack and a drink and possibly more comfy seats. Check out your choices at;
We decided to stay overnight at Aguas Calientes so that we could do an afternoon and a morning session at Macchu Picchu. But of course you can go there and back in a day so depends on your budget and preference. My tip would be to buy your train ticket and your ticket to access Macchu Picchu months ahead to make sure you are not disappointed. Go to the Ministry of Culture website to buy your Macchu Picchu entrance tickets. There is a morning ticket and an afternoon ticket. We found the afternoon to be less crowded but enjoyed both. The web page may take a while to load. It's fairly straightforward just make a note of your reservation number as you will need this for the payment page.
http://www.machupicchu.gob.pe/
To get to Macchu Picchu from Aguas Calientes you need to get the bus. There is always a large queue but it moves fairly fast and you pay when you get to the front. The only thing you need to factor in is if you are getting a train back to Cusco to consider how long it will take to queue for a bus to get back down. The train station is not far from the bus stop, should take 5-10mins to walk up the hill.
You need to take your passport with you along with your ticket to gain entry to Macchu Picchu and you can get a cute stamp your passport when you leave, there is a counter near the exit. Definitely recommend getting a guide at the entrance. The official guides are not cheap but they are very knowledgeable and know all the best spots and angles for the best photos and of course will assist to take your photos too! Our guide was worth every penny and as a once in a lifetime thing I wanted the best photos possible!
The walk up the steps to the first viewing platform can leave you slightly out of breath due to the altitude this is fine and normal. There is quite a lot of walking involved but you will be stopping to admire all the different views so it is easy. I recommend leaving a good three hours or longer to really take your time and enjoy Macchu Picchu. Your ticket will be either 6am-12 or 12-5:30pm.
Here are my favorite photos:-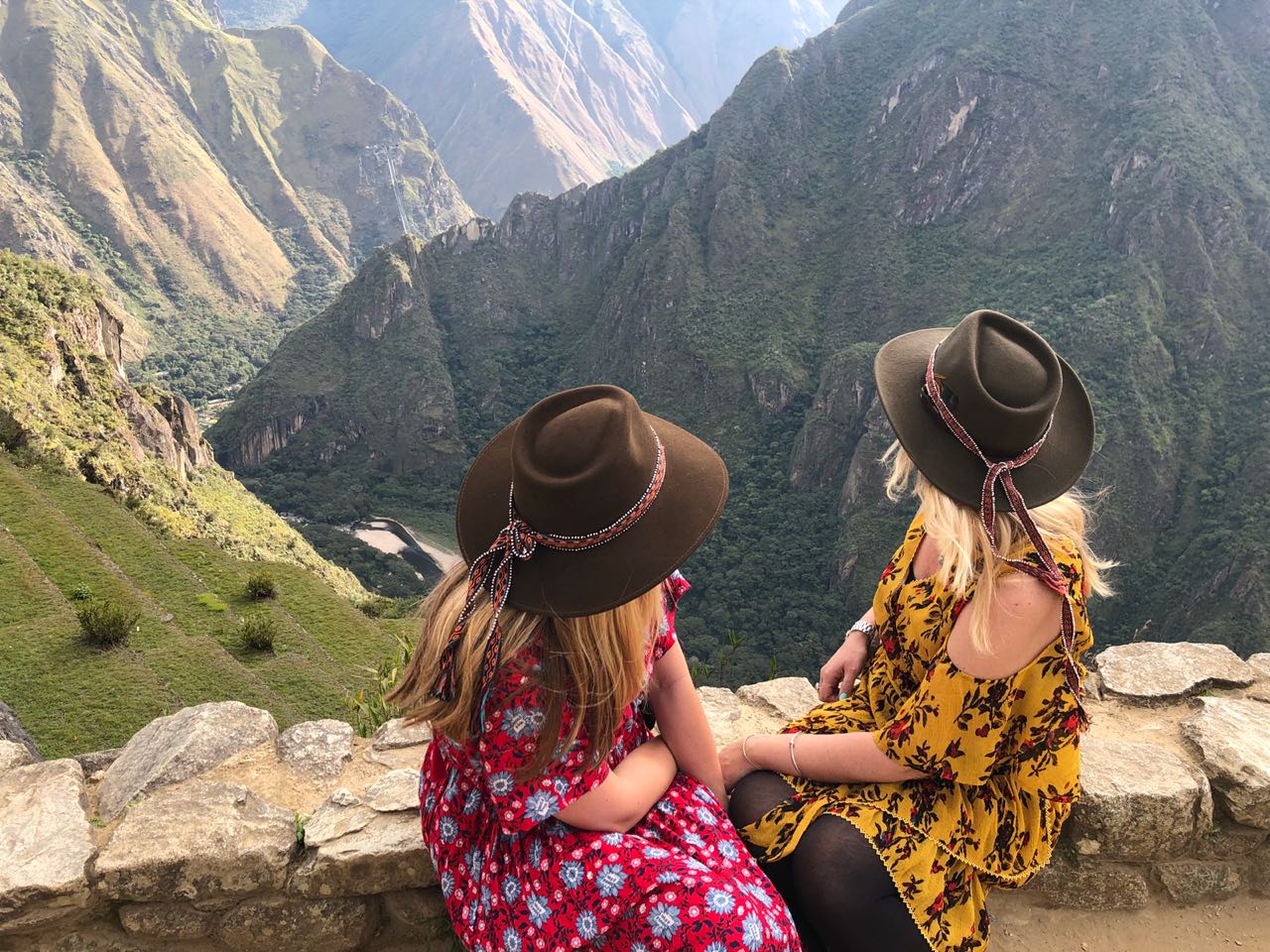 So i've gone straight to the main event, but actually we first went to Lima and stayed in Barranco. I really loved bohemian Barranco, the streets are great to walk around lots of interesting graffiti, vegan restaurants and also very carnivorous ones, art galleries, my favourite being MATE as I love fashion photography. Definitely recommend taking ad a look at Barranco. Stayed in a 1920s mansion at Villa Barranco by Ananay Hotels. Extra special breakfast in there they have different Peruvian fruit to try and a delicious menu selection.
http://www.ananay-hotels.com/branches/villa-barranco/
From Lima we travelled to Huacachina which is an oasis in the desert. We wanted to visit the Nasca Lines. The Nasca Lines are fascinating because no one knows for sure why they were made or how they were created. We travelled via Peru Hop, definitely recommend them, their hop on hop off tours are great you can even change your mind and stay longer at a place if you want and the tours are well organized.
We did the trip from Lima to Huacachina/Ballestas Islands/Nasca Lines flight/Lima. We also managed to visit the Pisco vineyard at Ica which was good too. However due to a fatality on the dunes all dune buggys had been stopped so if you wanted to sand board you had to make your own way up to the top!
Check out these photos of the Nasca Lines from the Cessna airplane:-
The final part of our Peru tour was traveling from Cusco to Puno to get to Lake Titicaca. You can get a flight there but we decided to take the Peru Rail Titicaca train for a different experience. It takes ten hours but the seats and cabins are comfortable, you get great service and meals and there is some entertainment during the journey. I definitely recommend the train, especially the stop at La Raya (4319m above sea level) where you can purchase handmade goods from the local people and see the beautiful snow capped mountains.
See the Peru Rail website for more details and prices.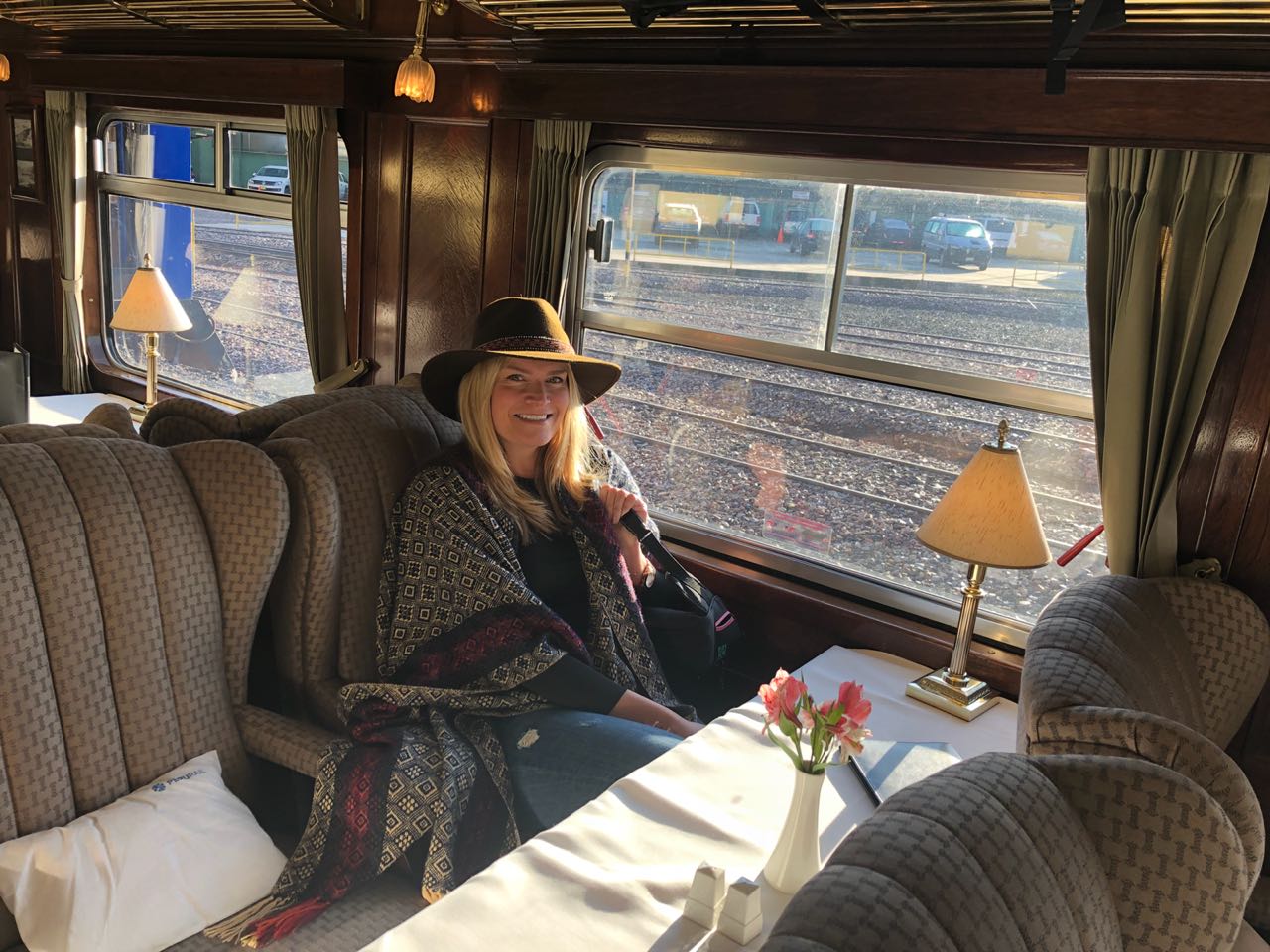 On arrival at Puno we transferred to our hotel on Lake Titicaca called the Libertador Lago Titicaca Puno which has views across the Lake to the Uros Islands. We had a sunrise room to be able to enjoy the beautiful views as we would be getting up early. We took a trip to the Uros Islands which are interesting because these are man made Islands from reeds. The local people are given a license from the government to have permission to build and an island lasts around 20 years before needing to be rebuilt. No outsiders could get a license unless they married a Uros lady! We got to meet Uros families and buy their handmade goods and take a ride in a reed boat. It was really interesting especially the different hairstyles showing whether the women were single or not! Recommend doing a trip to Uros I expect your hotel could organize it for you there seemed to be lots of choices of providers.
https://www.libertador.com.pe/en/hotel/libertador-lake-titicaca/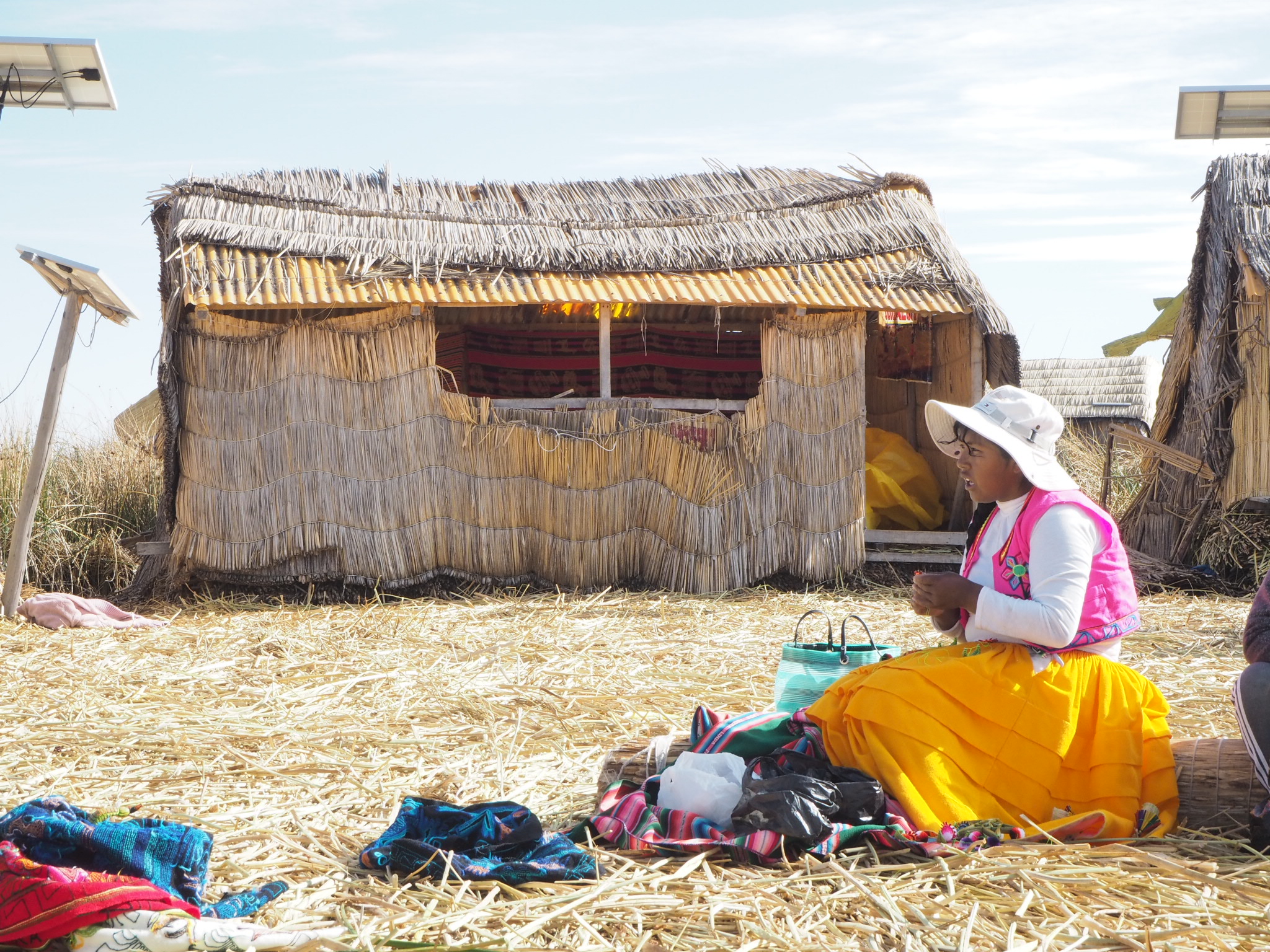 After Uros we visited Taquile Island. If you love handicrafts like I do then you are in for a treat. The local people are famed for quality weaving and knitting. I left the Island with multiple beautiful scarves, hats and gloves. Really amazing definitely recommend a visit!
This is was the end of our Peru tour as the next day we were going to the Bolivian side of Lake Titicaca and onwards to La Paz. Look out for my Bolivian post with some more tips!