Seville Travel Guide
Seville is a beautiful city with so much history, culture, food, dancing and music what more could you want!
I've written some quick tips below on what to see and do whilst in Seville.
My favourite experience was getting in a horse and carriage at the Cathedral and going to the Plaza de Espana via Maria Luisa Park. This is a beautiful Plaza with blue and yellow tiling, depicting the history of each area of Spain. You can rent a row boat on the moat which looked fun and there are usually some Spanish dancers and buskers there too to create an atmosphere. Walking back through Maria Luisa Park is lovely too, it's shaded by all the trees which is great on a hot day.
Dress from Neon Rose.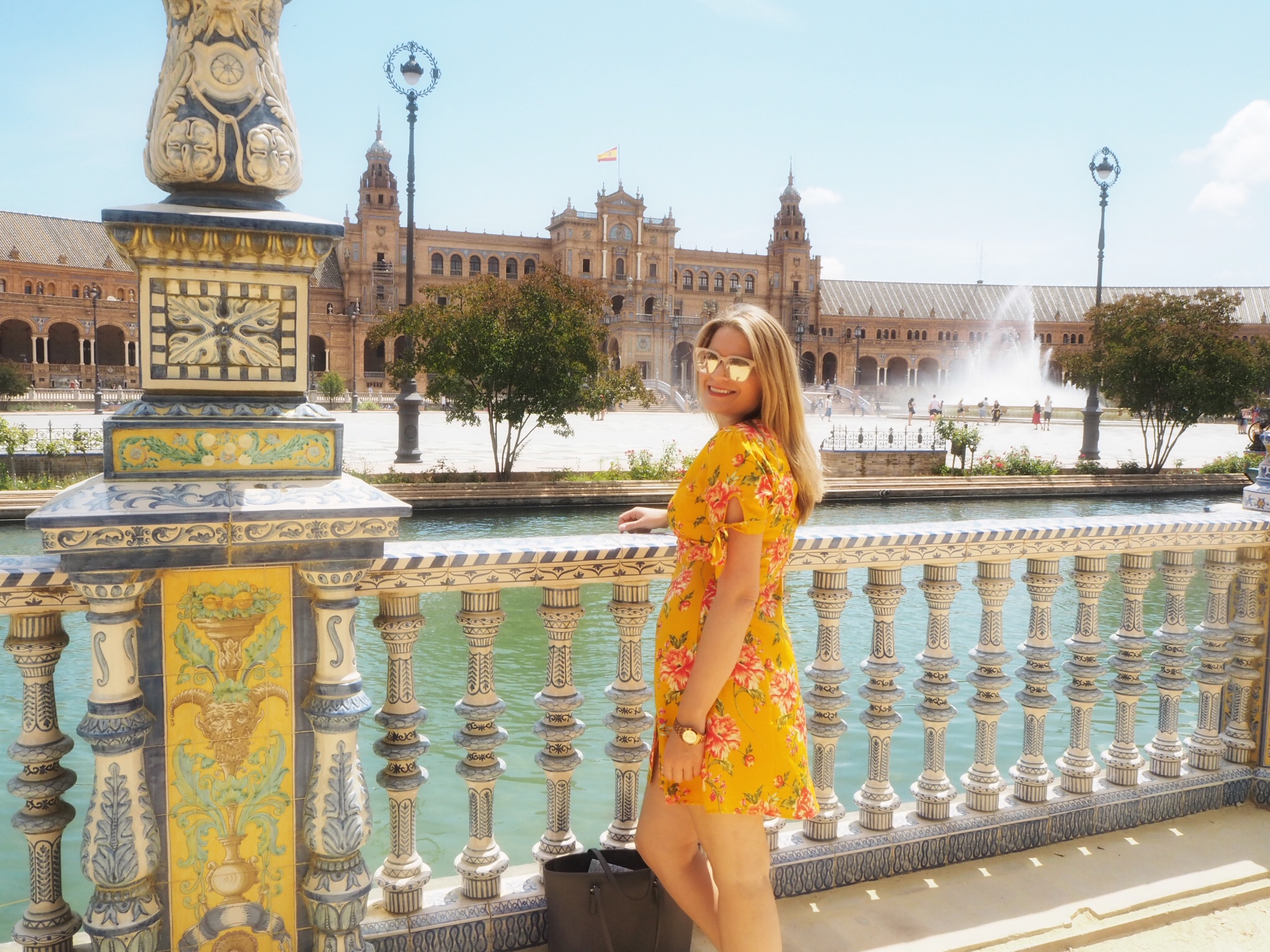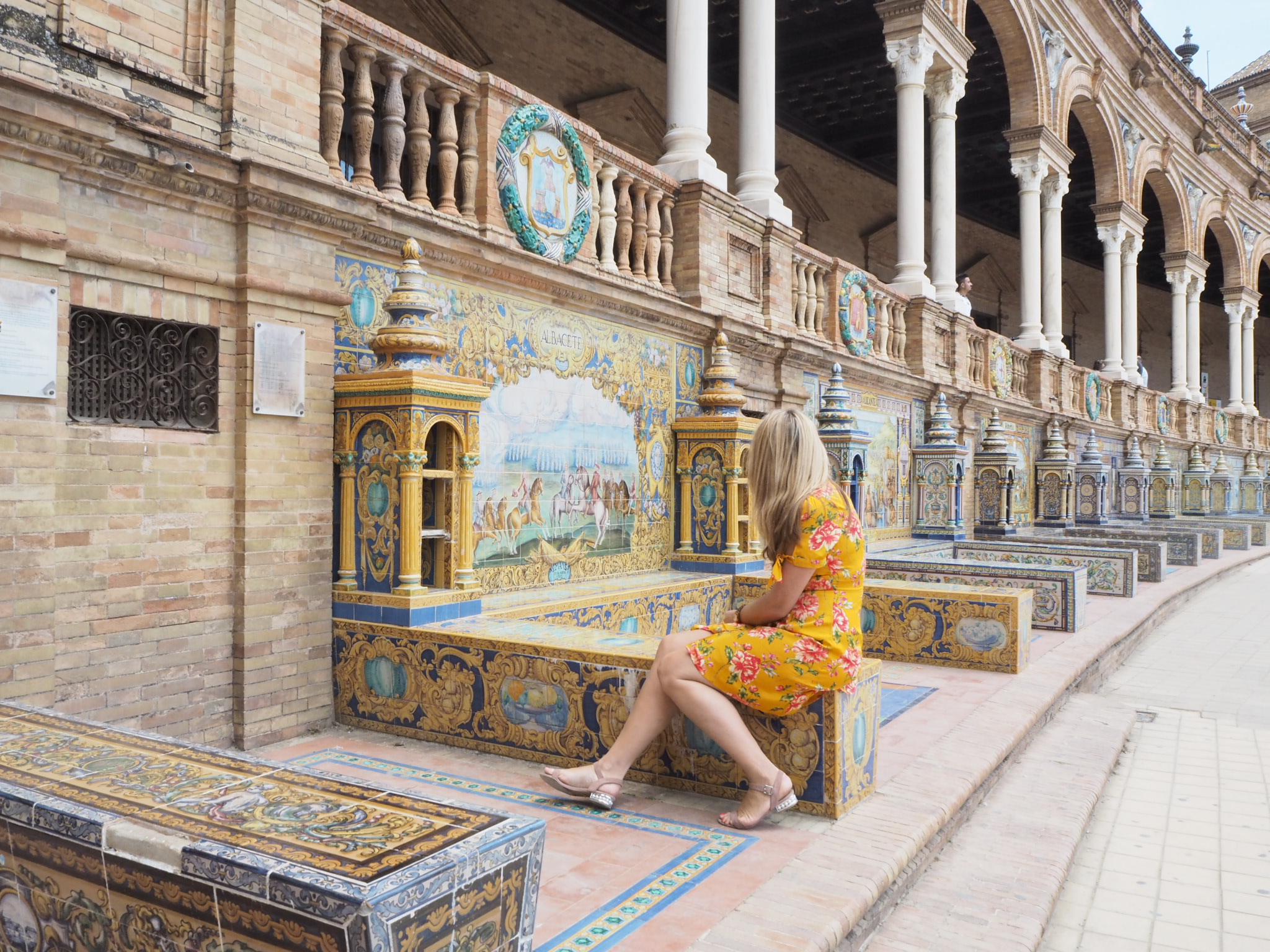 When in Seville you could visit the Real Alcazar of Seville, this is a moorish influenced palace, very beautiful and intricately decorated, you can visit the royal apartments and walk in the gardens. It is worth buying tickets online, as the queues are large and it will save a lot of time. If you want to visit the royal apartments, you will have to purchase a ticket with a time slot so will have to make sure you have enough time to get there, even with tickets there will be a queue to enter on the left side. If you are a Game of Thrones fan you would recognise the gardens from the fictitious palace in "Dorne".
Skirt from Kivari.
The Mushroom (Metropole Parasol) is worth going to if even just for the panoramic views across Seville, on a clear day you can see far. There are a lot of steps but it's not steep, fairly easy to walk around the rooftop. There is a cafe which sells food and you can get a glass of wine or a beer. The entrance is at the basement next to the entrance for the Antiquarium and costs only €3.
In the basement are some Roman ruins in the Antiquarium which I enjoyed having a look around.
Dress from Bershka
I would recommend staying near the Cathedral as you are walking distance to the Real Alcazar of Seville and restaurants and bars, it is very lively and you would not need to get taxis. I didn't actually go inside the Cathedral as there always seemed to be lots of queues and I already had a great view from the rooftop of my hotel to see the giralda. I stayed in Fontecruz Sevilla Seises mainly because it has a wonderful rooftop bar and pool with a view of the Cathedral. They also have live music in the bar some nights. My room was lovely, decorated in white, with an outside terrace and sunbeds. They also do a very good breakfast..
Walking across the bridge on the Guadalquivir river over to Triana is worth doing if you have enough time, this is a traditional Spanish neighbourhood with lovely coloured houses, restaurants and bars. I enjoyed wandering alongside the river and stopping at restaurants on the way.
Totally recommend going to see flamenco in Seville it is possibly going to be one of the most authentic experiences. I went to Tablao el Arenal. You can choose to have dinner, just tapas or just to sit at the bar with drinks. I went for the dinner option which gave us a good table near the front and the food was actually quite good. The show was very good, this place has a good reputation.
I would love to go back to Seville, let me know if there is something great that I could do when I go back which I haven't done already, any tips appreciated!